GRANITE STATE RACE SERVICES is pleased to offer the full array of iResults real-time results displays as one of our services.
iResults Overview
iResultsLIVE is a suite of software and hardware used to collect and disseminate race results via email, text messaging, social updates and on-site display systems (e.g. screens, iPads, clocks, etc). iResultsLIVE works with all races, either chip-timed or manually-timed. It works with events of any size and any number of sub-races (e.g. 5K, 10K, 1/2 Marathon, etc).
In addition to sending race results in electronic format, iResultsLIVE consists of unique hardware systems that can be brought on-site to provide instant access to race results via iPad kiosks, walk-up screens and custom-built digital race clocks.
Race results are instantly available on-line via the iResultsLIVE website, as well as the GSRS website. You can view the overall leaders, the top finishers in each division, age-graded results, and a graphic representation of how they finished compared to national standards. Runners can print out their results to a small high-speed, auto-cut printer.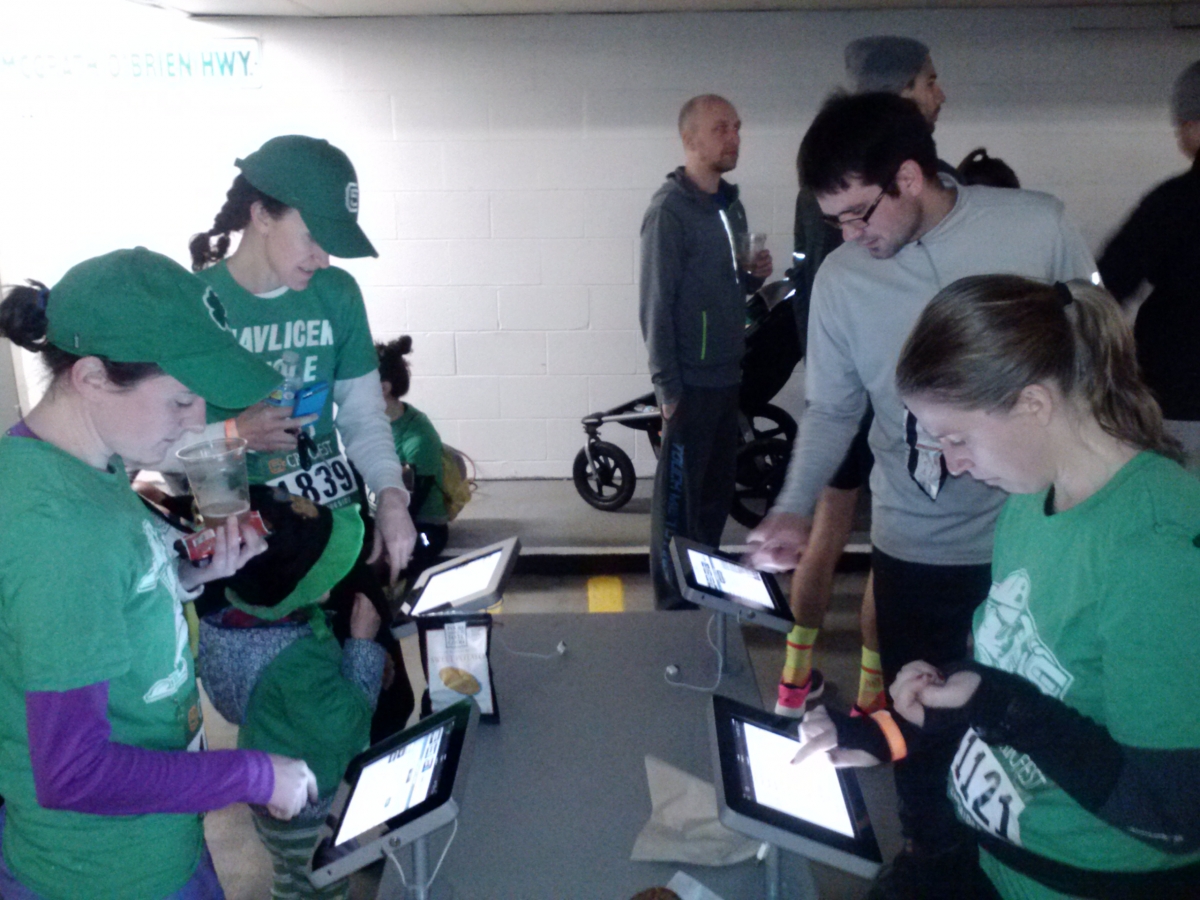 iResults iPads
The iResults iPads are used to lookup results. Participants search either by bib # or by last name and can view results in a number of different ways. This can eliminate the need for paper results, though GSRS will usually do both.
The system can be setup in just a few minutes and can be located almost anywhere. The system features:
Personal results for each finisher

Overall results organized by male, female or combined

Results displayed by age division

Age-graded results

Graphic representations of the race demographics

Downloadable finisher certificates

Wirelessly connects to timer's computer and the Internet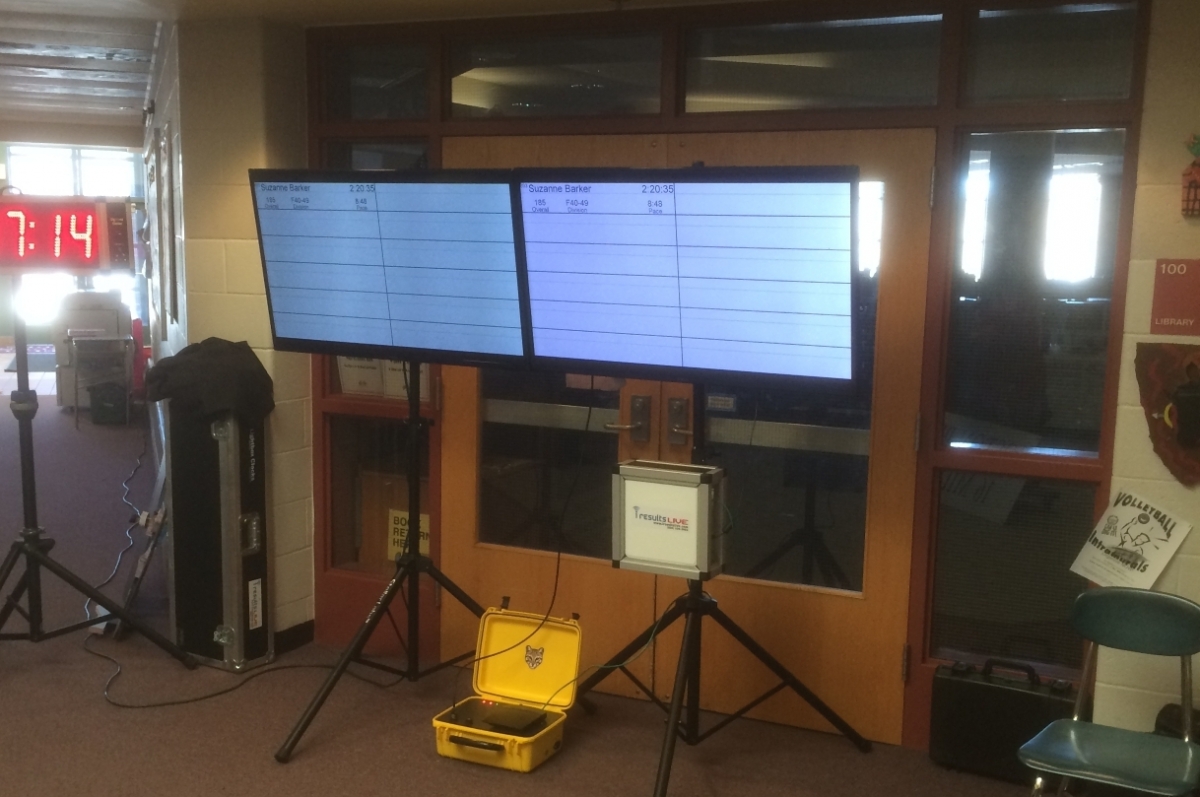 iResults Screens
The iResults Screens have a built-in RFID reader that can read a bib number and display results simply by walking up to the system. The display can be configured with more rows or columns to display as many results as you like. The actual data displayed is also configurable and comes directly from the scoring computers. Other features include:
Built-in text-to-speech system will announce names and times

Displays a trophy icon for anyone who finishes in the top 3 in their division

Monitors that show the top male and female finishers in each race

Background can be customized with a sponsor or race logo

Works with any number of races simultaneously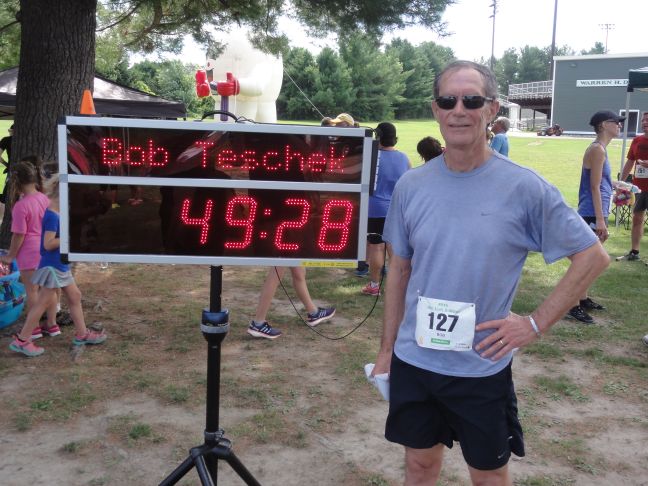 iResults Clocks
These are custom-built digital race clocks that are integrated into the iResultsLIVE system. These clocks allow someone to enter their bib number into the side of the clock, after which their name and finish time appear on the of the clock.
These are also fully functional digital clocks that can be used at finish line and split points. A switch on the side puts the clock in either "Normal" mode, or "iResults" mode.
Engage your race sponsors and place a banner behind the clocks. Photo ops, such as the picture shown here, will end up on Facebook, Instagram and other social media websites. This is a great opportunity to provide something unique to your race sponsors.
For more detailed information, see the iResultsLIVE website