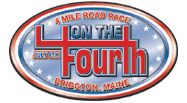 Bridgton 4 on the Fourth 2019
City, State:
Bridgton, ME
Course Map:
Course certification map
Coolrunning:
A link to results on coolrunning.com will appear here shortly after the race is over.
Comments:
Race results from 1995 through 1976 are not available.
iResults:
Results will appear here live during the race.