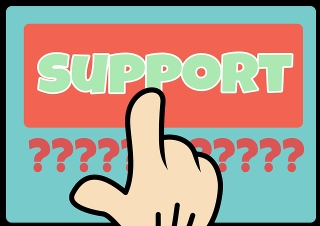 Granite State Race Services highly recommends the following road race support services and products with whom we have been associated for many years.
Race Announcing
Looking for a good race announcer? Here are some of the people we have worked with in the past. If you do announcing and would like to be added to our list let us know.
Bib Numbers
GSRS does not generally provide bib numbers, but we recommend emedia group for all of your custom or standard bib number needs. Contact us for the name of their representative and we'll put you in touch.
Race Registration services
We work with a variety of services. Follow the link for more information.
DMSE Sports
Dave McGillivray Sports Enterprises. The Boston Marathon race director and his team can manage your race, whether it's a small 5k or, well, the Boston Marathon.
Conventures
The organizers of the Boston 10K for Women (formerly Tufts 10K) and numerous other regional road races bring years of experience to the management of your event.
Novus Mage
Steve Delahunty of Novus Mage has created a wide range of specialized tecnologies for road races, including clocks, results displays, and amazing graphical Jumbotron displays for start and/or finish lines.
StitchesNH
Contact Jay Smith at StichesNH in Concord for all of your custom race apparel and promotional needs.
Eagle Events.
Mike Thompson at Eagle Events (

eagleevents

[at] comcast

[dot]

net

(eagleevents[at]comcast[dot]net)

) specializes in event operations, announcing, race clocks, sound systems and equipment rentals. During the past 20 years, Eagle Events Management has been part of over 800 events within the U.S. including the ESPN XGames, Hawaii Ironman Triathlon, Boston Marathon, New York City Marathon, 2002 Winter Olympics, 1998 Goodwill Games, Philadelphia Marathon, Disney Marathon, the ING Gerogia Marathon, Boston Marathon Jimmy Fun Walk and the Jimmy Fund Scooper Bowl. They are active in events all over new England
USATF New England
The New England branch of the U.S. Track & Field Association provides many services for races through the area, including officiating and course certification to USATF distance standards.
New England Runner
Keep up with the sport of road racing and cross country through New England and New York. Their magazine is a great place to advertise your race, and be sure to get listed in their annual calendar, which is published each February.