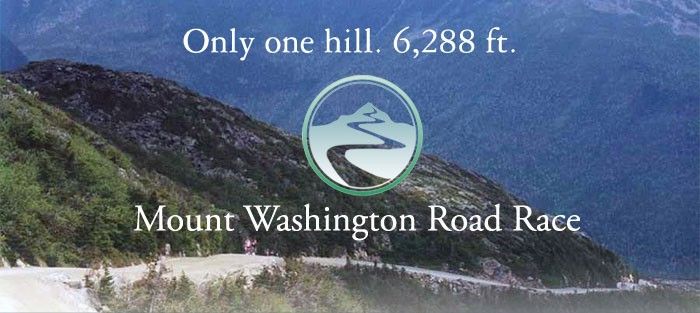 Northeast Delta Dental Mount Washington Road Race 2021 - Women's Race
2021 RACE Information
Subject to change based on NH State Guidelines for COVID
Planning for the worst while hoping for the best
We don't anticipate that this virus will magically disappear by next June, and we can't pinpoint exactly where we'll be on the trajectory of vaccines and herd immunity. We do know that we take your health and safety as paramount to your experience here at the Mt. Washington Auto Road. Thus, we are making preparations for a modified event.
Please note specifics on rides down the mountain will be sent to the confirmed race field.
Race Day:
The biggest consideration you need to make when planning for this event is the race date. In order to reduce the running field, giving more time for a staggered, corralled start, while enabling support drivers to be within the same family or pod as the runners, we are planning to split the race field by gender. Ladies first! 
Women: Saturday June 19th
Men: Sunday, June 20th
If you would like to run with your husband/wife/friend/colleague, men will need to join the women's field on Saturday morning because the women's field is a bit smaller in numbers. Men running on Saturday will not be eligible for prizes or awards. 
On both days of this modified race weekend, the Auto Road will be closed to the public until 1pm. 
IF policies and guidelines are relaxed, and we can offer a mass start to the race, we will notify you no later than 2 months prior to the event such that you are able to change flights, hotel rooms, etc. This would be April 19th. 
Other Potential COVID Modifications: 
Staggered start: approximately 7am - 9am 
Chip timing
New start line location on the mountain side of the bridge towards Great Glen Trails to enable staggered start times. Race distance will remain the same.
No race day bib-pickup; bibs likely mailed in advance of the race. 
Runners need to carry their own water; one filling station located ½ way up mountain
Support drivers are within the same COVID "pod" as runners; drivers can transport multiple runners ONLY if they are in the same family or close acquaintances
Possibility that there is no access to summit building; this will impact the way we release down-bound traffic.
Results via email / text
No running club / team tent area at the base
Post-race Hart's Turkey Farm will be available as a "grab and go" option