Bill Luti
Back in 1968, coach Luti helped organize what was to become one of the oldest footraces in New England - the "Concord 5-Miler." In recognition of his many contributions to the sport of running - and to the many lives he has touched - the race was named in his honor in 1984. Bill Luti coached Boys' Cross-Country at Concord High School from 1957 to 1982. During that time his teams won 13 State Championships and 4 New England Titles (plus four runners up titles). During his 10 years as Girls' Spring Track Coach his teams won 5 Class L titles, 7 State Titles, and 1 New England Crown. He returned from retirement for a two year stint as Girls' Cross-Country Coach and brought the team to a Class L and State Title. Coach Luti also brought running to the community at large, before the "boom", with fun runs, road races, and the formation of a local running club.
Read all about Luti and his boys in the book "Luti's Boys" by Bob Estabrook. Luti's Boys is a history of his cross-country teams during that period.  Race results, a top 10 runners list, a team picture and a brief discussion of the season is provided for each of the
25 years.  Insight into Bill's coaching techniques and philosophy, historical results of state and New England championship races and a speculative discussion of Luti's best teams and best individual runners are also presented.
Coach Luti passed away in December of 2019 at the age of 95. The Concord Monitor did a story of his life, "Concord track coach Bill Luti left behind a lot."
Special Alumni Category
If you were ever coached by Bill Luti at CHS, you are a "Luti Alum". By checking the box on the entry form, you become eligible for one of the "top seven" Alumni prizes to be awarded. Since alums of various ages and both sexes will be participating, performances will be age and gender graded to be fair. And don't worry about being too slow these days. I'm sure that "A. Lincoln" or "J. Shoes" will bring up the rear just like in the old days! If you just can't drag your body around the course, drop by to visit and watch. See you there!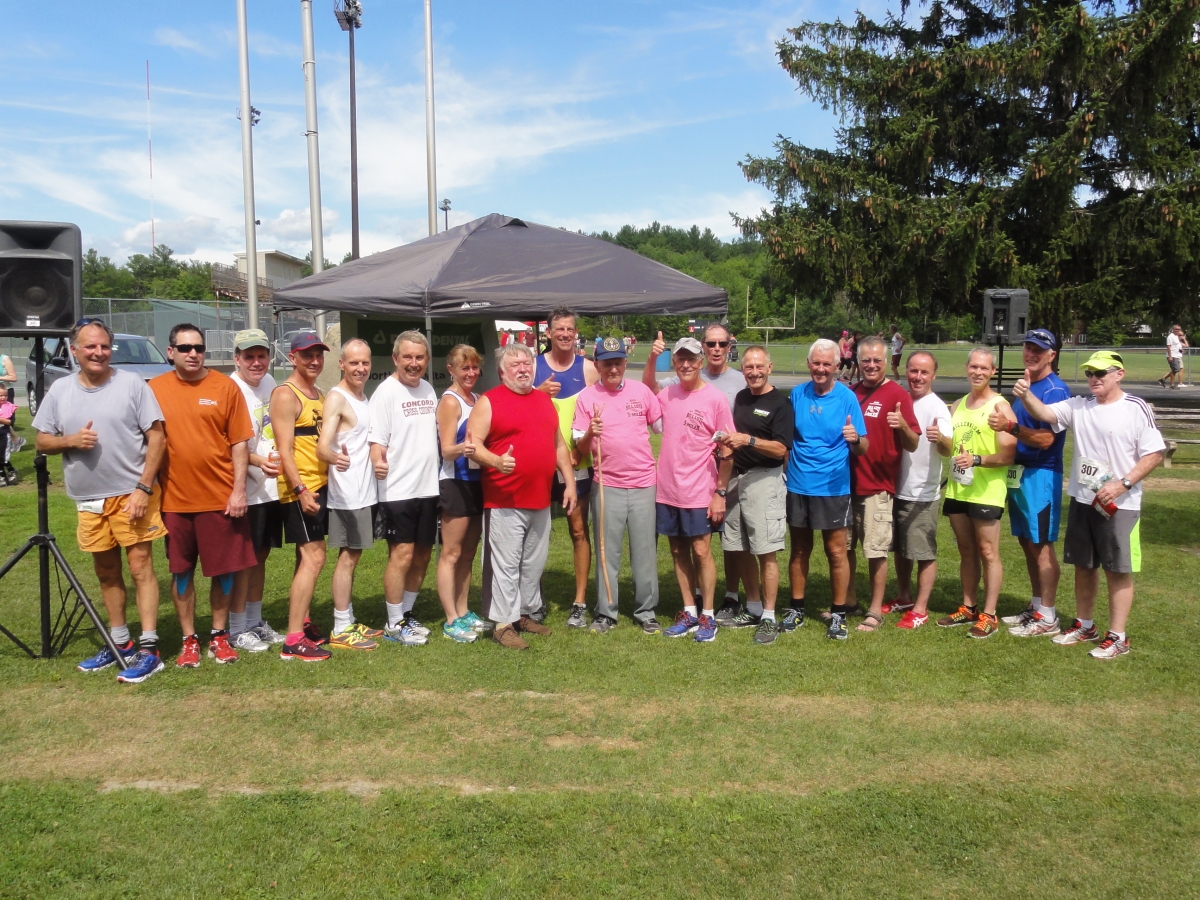 Youth Running Donation
Part of each entry fee is donated to support area youth running.